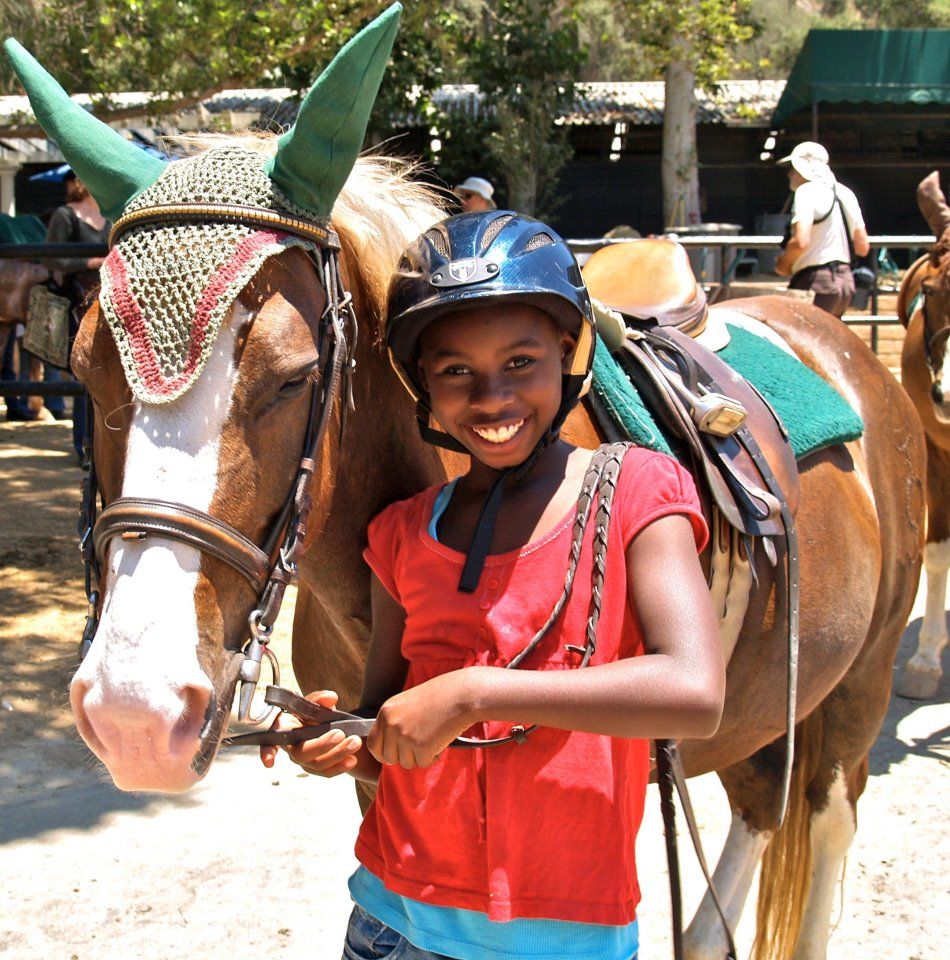 What to expect at horse camp
Horses in the Hood is partnering with Ride On Therapeutic Horsemanship in Chatsworth, CA to conduct our horse camps. Ride On has been teaching riding and horse care for over 25 years to young people with special needs as well as 'typical' riders.
Our camp is taught by caring and highly qualified Ride On instructors. On the last day of camp, there is a riding demonstration and pizza party for friends and family.
In addition to learning riding and horse care basics, Ride On provides crafts and other activities as part of a diverse camp experience.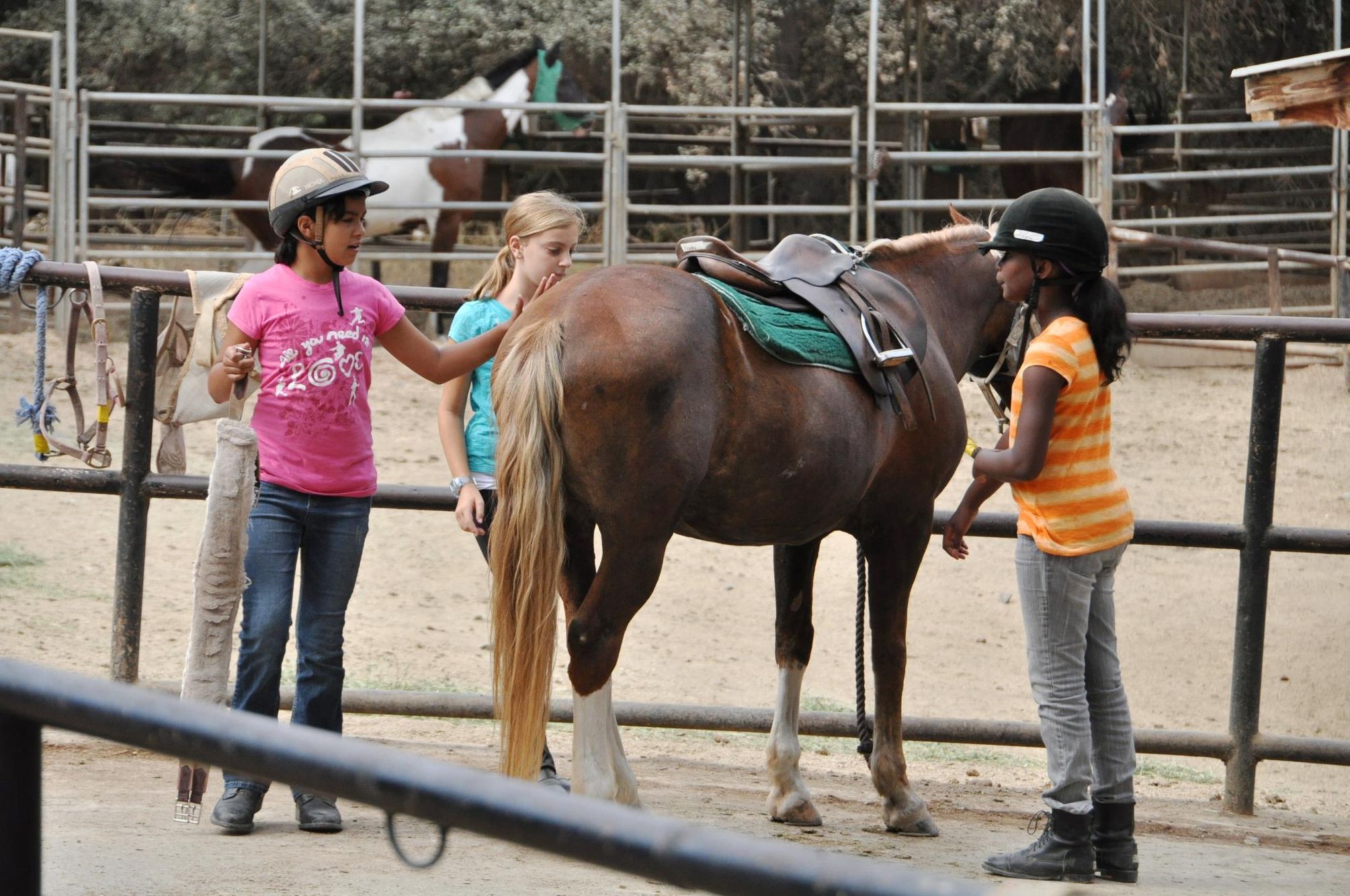 Things to know
HHLA sponsors a maximum of eight people to attend horse day camp for four days.
A minimum of two responsible chaperones, at least 21 years of age must accompany and supervise the riders at all times during horse camp.
Minimum age for participants is 7 years old.
Maximum weight of each rider is 180 lbs.
Riders must wear long pants such as leggings or blue jeans.
Riders are required to wear sturdy, closed-toe shoes, such as sneakers.
Riders are required to wear safety helmets at all times (provided by Ride On).
To participate in horse camp, individuals must have the appropriate signed release and registration forms.
Lessons are progressive. The same people start with and continue through the four days of horse camp.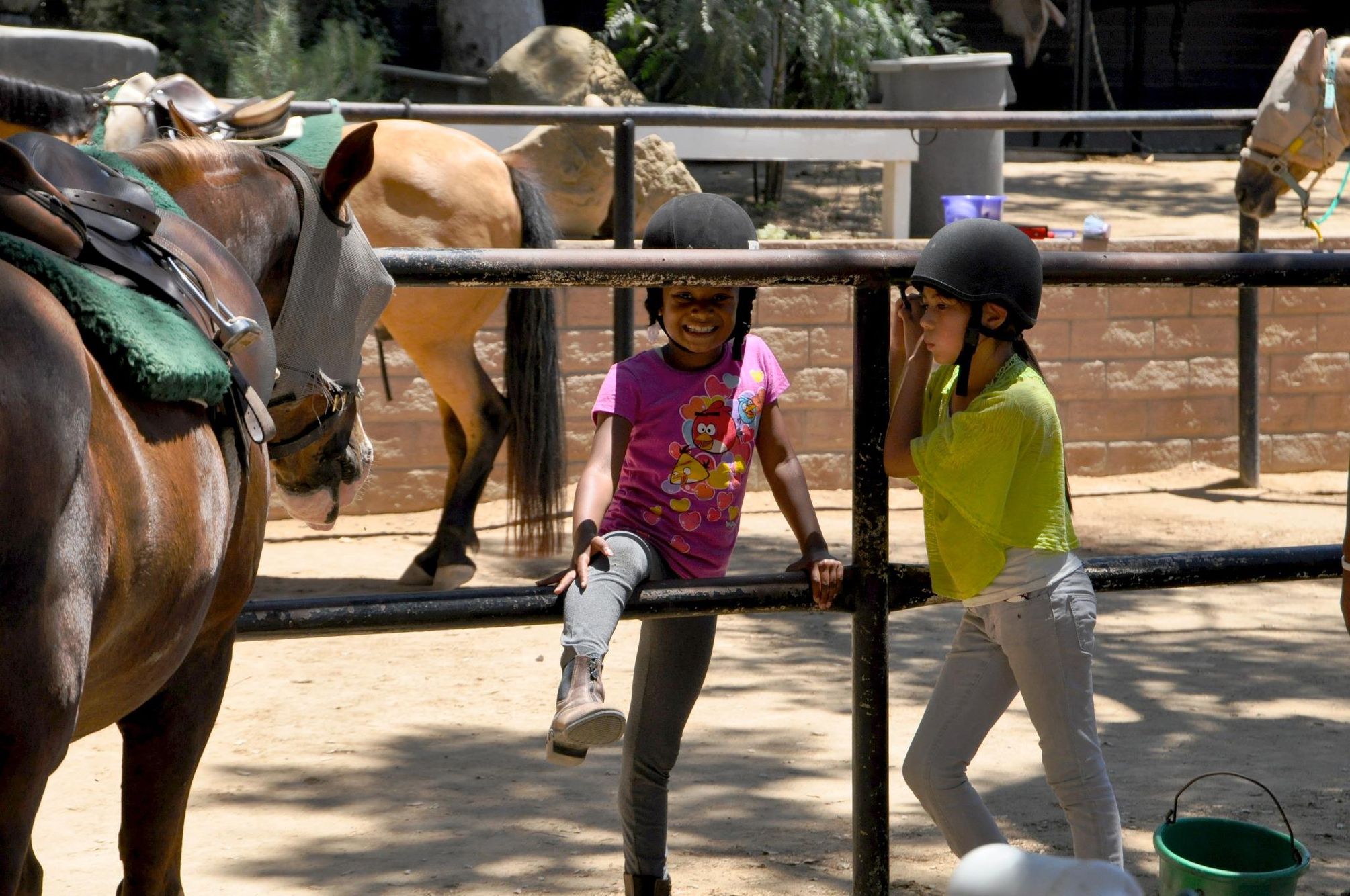 Camp Curriculum
The riders will each learn to:

Lead the horse properly
Brush and groom the horse
Put tack (bridle and saddle) on their horse
Take the tack off the horse after the lesson is over
How to sit properly
Use aids correctly to guide the horse and ask the horse to increase and decrease his/her gaits
How to post to the trot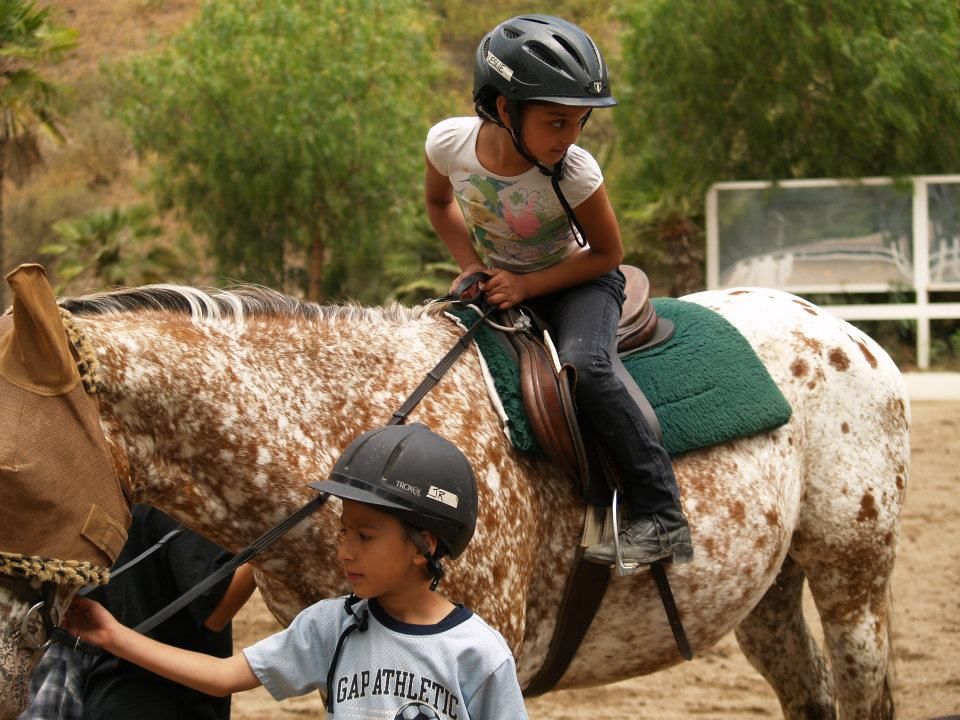 2021 Camps
June 28-July 1 | Union Rescue Mission
July 19-22 | Watts Labor Community Action Committee
July 26-29 | Watts Towers Art Center
August 2-5 | Homeboy Industries